Van Rental Atlanta is an established leader in private car service in greater Atlanta, Georgia. Our luxury car service provides ultimate comfort, safety, and timely service. We provide services that help companies meet their customers' transportation needs. We specialize in serving corporate, executive, and VIPs in Atlanta. We guarantee timely and professional service. We can accommodate your luxury SUV service needs with professionally maintained late-model vehicles. We have a friendly staff available 24 hours a day, 365 days a year. They can make the last-minute changes that happen in the corporate world. Let us be the one-stop source for your corporate, airport, executive, VIP, and professional chauffeured black car service needs. We have a team of transportation professionals who can help you plan for your group transportation needs. We also offer 10-passenger vans rental, 12-passenger vans rental, and 15-passenger vans rental. For many years, we've provided our clients with a reliable source for great SUV car service. We are always eager to go above and beyond for our clients. We take pride in prioritizing punctuality and customer satisfaction, from the moment you contact us until the completion of your trip. Our staff is available around the clock to answer any questions or provide custom quotes as needed.

Van Rental Atlanta is committed to providing high-quality town car service with various vehicles and a professional staff of reservationists, dispatchers, and chauffeurs. Our mission is to provide our riders with affordable, prompt, and timely services, focusing on service and customer satisfaction. So that when you ride with us, you save more. We've been providing transportation car service to the Atlanta area for years, whether it's business travel, private chauffeur services, or airport transfers. Our dedicated team can transport your guests with the utmost care and ensure your ride goes smoothly and comfortably. Our professional and experienced drivers will transport you to your destination anywhere in Atlanta while you sit back and enjoy the comfort of our clean, late-model vehicles. Van Rental Atlanta is built on three core principles: professional chauffeurs, a great fleet of vehicles, and great customer service. Our great team works hard to ensure we always provide our clients with the very best customer service possible. Our team is always ready to adapt to your needs, so don't hesitate to ask us for a private car service. If you want a van rental for your group, make sure that you select the right type of vehicle, as we offer Ford Transit 12-passenger vans and 15-passenger vans. We give you complete freedom to choose the perfect one for you.
Executive Car Services Atlanta
We offer door-to-door and point-to-point airport ground transportation services to business travelers. `Van Rental Atlanta is a leader in Atlanta car service. We know how important it can be to travel with style, safety and comfort. Every day. Van Rental Atlanta provides the "Total Customer Satisfaction Experience" that is our hallmark. We offer competitive rates, professional chauffeurs who are trained to handle high-profile presidents and other executives.
Book Your Van Rental Atlanta Service Today!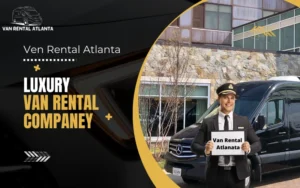 You're now eager to get back on the road again. Here are our few tips by Limo Service Phoenix Airport to make your travel more
Read More »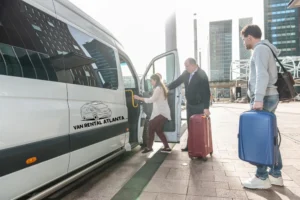 Do you think about a business trip or a road trip? Sprinter Van Rental in Atlanta is the best option, regardless of your need, especially if you
Read More »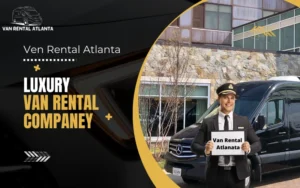 Are you ready to hit the road? Are you planning a vacation to get away from the hustle and bustle of the city? You might
Read More »